[S1] Seminar: Introduction to Data Science and Machine Learning for Real Estate
In this live, online seminar, PhD instructors and industry practitioner guest speakers will demystify the world of data science, machine learning, and artificial intelligence, and discuss their specific applications to the real estate industry. Attention will be paid to how these techniques are already being used in the field today, and the trends that will impact the industry in the near future.
Technical topics explained include:
Data Science methods for Real Estate
Data sources & Price Indexation
Automated Valuation & Forecasting
Clustering, Spatial Intelligence, & Geographic Information Systems
Emerging technologies
This seminar is for you, if:
You want to explore making data-driven real estate decisions (including using your company's data), but don't know where to start;
You need to work with or hire technical and data science employees or consultants, but don't know what to ask for or what's possible; or
You're evaluating investments in proptech companies, and need help navigating existing and future technologies and trends.
At the end of this seminar, you'll:
Gain an understanding of the domain-specific data science methods for real estate
Recognize the possible benefits and applications of data science in real estate, how these techniques can support key business decisions, and be aware of potential challenges in implementation;
Learn how data science is proliferating in the industry, and gain an insight into the business models of disruptive new Proptech companies;
Know what to ask for from programmers and data scientists and better assess new data science hires or outsourced consultants;
Make more informed decisions related to collaboration or investment in data science startups or digital transformation initiatives.
Prerequisites: None
Format: 2x3h seminar
Next Seminar:
---
March 9, 2021 - 8 PM EST
March 10, 2021 - 8 PM EST
Guest Speaker:
Devin Tu, Founder of MapYourProperty will talk about his Canada-based company that uses mapping and data analysis technologies to identify the best potential property development sites, taking into account a vast range of factors including zoning, commute times, environmental factors, and more. He'll also discuss challenges and solutions for collaboration between real estate institutions and startup tech providers.
---
Meet Your Lead Instructor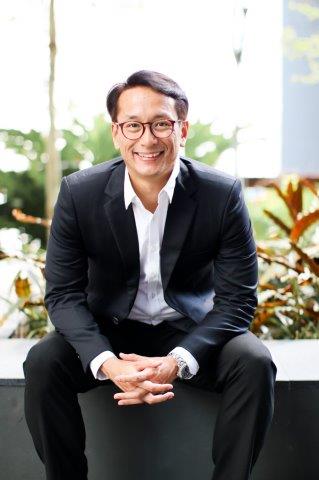 Nelson Lau, PhD, CFA
Nelson is the CEO of PropertyQuants Pte. Ltd., a PropTech startup bringing quantitative methods to global real estate. He has a PhD in Decision Sciences from INSEAD, is a CFA Charterholder, and completed his undergraduate work at Columbia University, double majoring in Economics and Mathematics-Statistics.
He has published papers in Management Science, Decision Support Systems, and Decision Analysis, one of which received a special recognition award. Nelson started his career as a trader/researcher at R G Niederhoffer Capital Management, an award-winning US hedge fund deploying systematic data-driven medium and low frequency strategies to global markets, and also spent significant time as lead trader at KCG, a leading global high frequency algorithmic trading firm.
He was also a Quantitative Macro Strategist at GIC and Managing Director at a proprietary trading firm (Acceletrade Technologies). Nelson has been investing in international residential real estate in a personal capacity for 10 years, and has a deep interest in bringing more systematic, quantitative, and data-driven approaches to real estate practice.
Interested in learning more or signing up?
Complete the form below and a member of our team will be in touch shortly to discuss further.